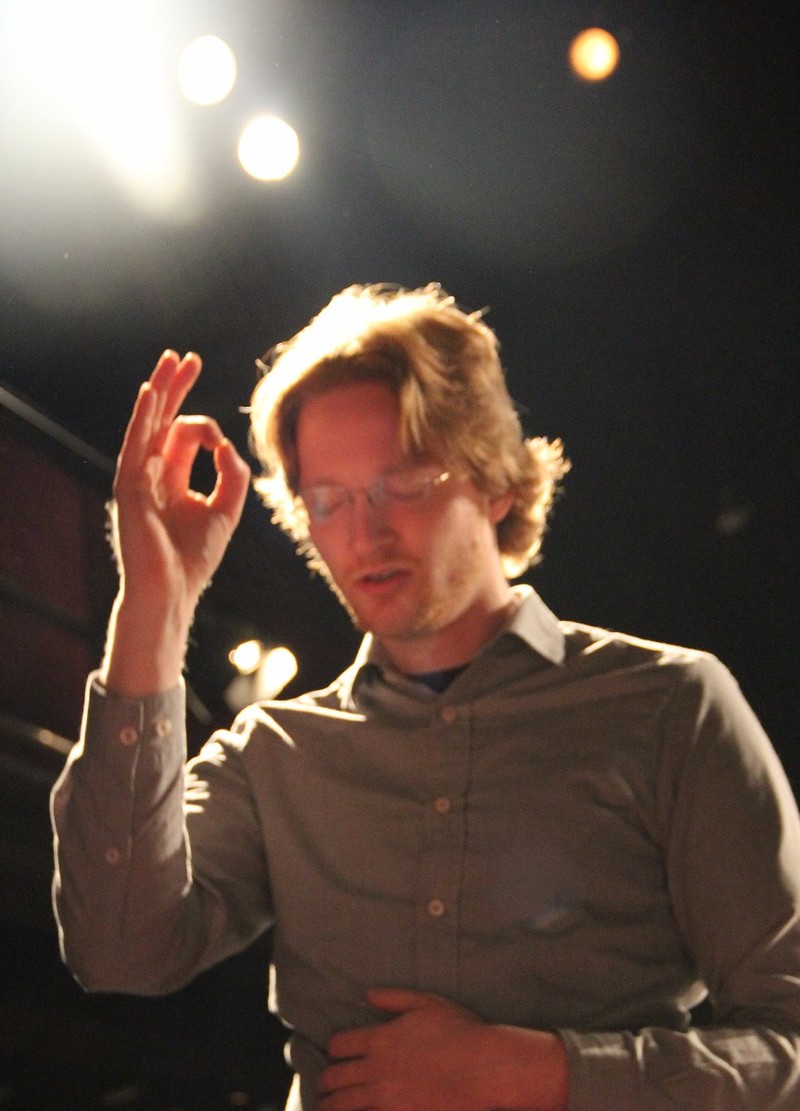 Rochus Paul started his widespread musical studies in the age of five and among other subjects achieved education in playing the piano, saxophone, organ, drums, singing and percussion as well as classical and jazz-improvisation.
With forteen years of age, Rochus Paul moved to the Landesmusikgymnasium Rheinland Pfalz (a special, music-associated school). During his time in this school he achieved global experiences in BigBand, choir and orchestra and quickly gained good reputations as a pianist for Lieder and chamber music. Instantly after his multiple distinguished graduation the ninteen-year-old assumed the post as a teacher for chamber music at the Landesmusikgymnasium, just little later he acceptet the post of a piano-coach for singers at the Musikhochschule Frankfurt, too.
Rochus Paul had been student of orchestral conducting in the class of Professor Wojciech Rajski at the Hochschule für Musik und Darstellende Kunst, Frankfurt/Main and recieved his diploma in 2010. Since then he gained ground as a free musician commonly in the area around Frankfurt as a conductor, composer and multi-instrumentalist.
As conductor he worked among others with the chamber-orchestra of poland, the Philharmonie Südwestfalen and the orchestra of the Hochschule für Musik und Darstellende Kunst Frankfurt; engagements shephered him to such renowned concert halls as Alte Oper Frankfurt, Konzerthaus Detmold, the Orpheum in Graz and the HR-Sendesaal; tours led him among others to Finland, France, Italy, Czech Republic and the entire german-speaking area; radio recordings were sent at HR, BR and SWR.